Clothes hangers are great – let's just say it. The trouble is, they're a bit plain aren't they?
Pretty much every time we buy clothing, it's going to come on a hanger to store away in the wardrobe, and that's probably out of sight.
Brabantia washing lines are premium models, but the clothes hangers are often the same regardless of the brand we use. How to recycle clothes hangers depend on the material they're made from, usually wood, metal or plastic.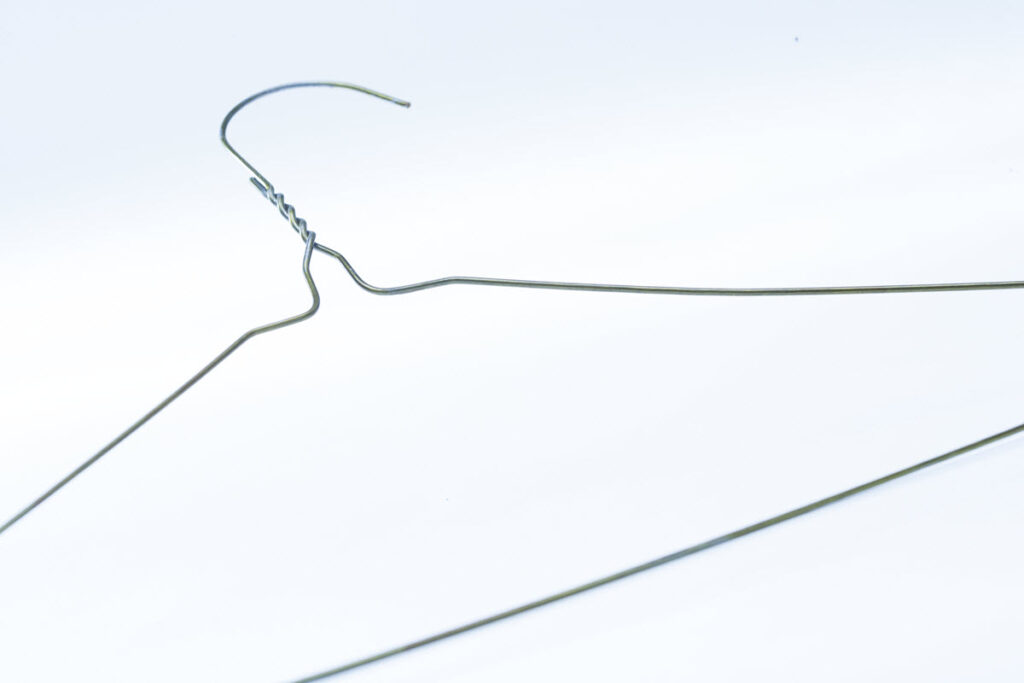 For me, though, I use them elsewhere too, so I love to spruce them up a bit. For example, when I hang out the washing in the garden, I often get more on the line by hanging shirts and sweaters on clothes hangers and hook them over the poles between the lines.
I just bought a new rotary line too – check out the lines here, the Brabantia one was my choice as it's got loads of holes up the centre poles to hook a hanger into as well.
If I'm being lazy, I just paint them different colours to get a bit more brightness in the closet. Hangers tend to eight come as black plastic or wood – neither of which are particularly exciting.
To get some brilliant ideas, the internet is your friend. Pay particular attention to the popular home and garden magazine that you'd find on the news stand – they're packed full of idea you can take inspiration from.
Mix and match the materials they're made from too – you can get plastic and wood like we've already mentioned, but don't forget there's also a lot of metal and wire variations too to get your creative juices flowing.
More recently, some retailers have been trialing cardboard alternatives too, and while that's great for recycling they're not brilliant for outdoor use as they get wet and soggy and lose strength quickly.
For that reason, we're not recommending re-purposing the cardboard variety until we've had a chance to test them more. So far they've been fine with an art attack with paint or even felt tips, but again – we'd avoid outdoor use in case they fall victim to the rain.
While we know no-one really intends to put washing out in the rain, we also know how often we realise a bit too late that the heavens have opened and the laundry is wetter now than when it went out!
While most of our hangers are ones that we picked up for free with clothing purchases, it's worth taking into consideration the type of clothing you have if you're buying them especially.
Different types of clothing require different types of hangers. You may want to use different types of hangers for your sports coat, your flowing dress, or your jersey collection.
You might even want to invest in a special style of hanger for each type of clothing. For example, you might want a contoured wooden hanger to keep your designer suit's shape, while a curved velvet hanger could prevent your T-shirt's shoulder creases (OK, perhaps that more one for the ladies).
When it comes to heavier garments, choose wooden hangers. They tend to retain their shape better than plastic hangers and are less likely to bend, or worse still, break.
Plastic hangers are great for both lighter and less structured clothing, and they have notches to keep floaty, flowing materials in place. Floaty clothing is more prone to getting bunched up when folded, but stays wrinkle-free when hung.